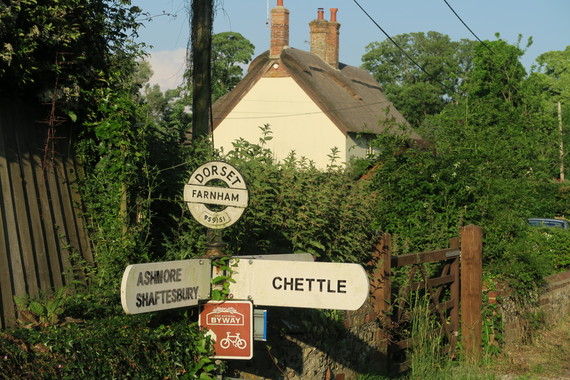 Even for residents of southern England, Cranborne Chase is a bit of a mystery. This historic royal hunting ground stretches across rolling chalk hills and ancient woodlands that are dotted with tiny villages of thatched cottages that look to have changed little since the time of Thomas Hardy.
It has been designated an Area of Outstanding Natural Beauty, and yet with no major roads cutting through it, no railway lines and no iconic monuments like Stonehenge or Avebury, it gets relatively few visitors. The area, which covers 380 square miles, is criss-crossed by walking paths, but on a recent visit with a friend I encountered only a handful of other hikers.
We started in the postcard-perfect village of Farnham (population 180) in the county of Dorset, a three-hour drive from London, with an overnight stay at the Museum Inn, a 17th-Century coaching house and the only pub in the village. The excellent draught bitter comes from a small brewery four miles away in the village of Sixpenny Handley.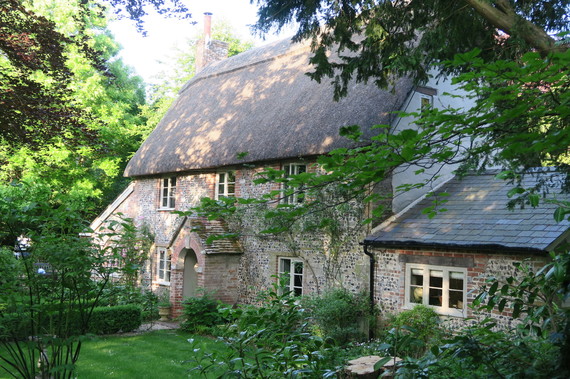 It was a 12-mile walk next day to the village of Cranborne across some of Britain's oldest inhabited landscapes. Archaeologists believe this land was settled continuously from at least 3,500 BC to the collapse of Roman Britain in the 4th Century.
We walked between tall hedgerows twisting with butterflies, across a field of chest-high rape, through kissing gates and over stiles. We saw a young deer gamboling along a rutted lane, and surprised a number of pheasants, which burst from the underground with our approaching footsteps. In the morning we greeted locals walking their dogs, but as the day wore on there were fewer human encounters.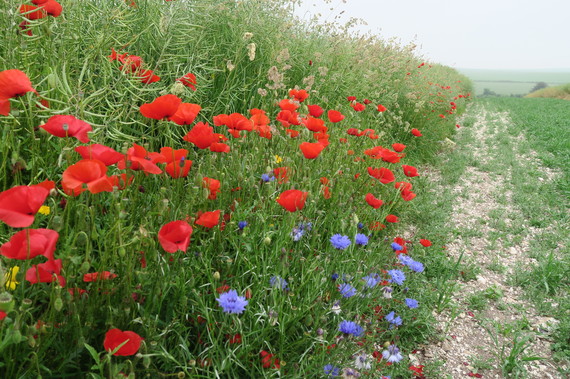 Underfoot were layers of ancient history. We crossed the Ackling Dyke, an old Roman road, then within 100 yards we found ourselves tracking the path of the Dorset Cursus, a ditch dug 5,000 years ago that stretches for six miles. Its purpose remains a mystery, but at several points the cursus aligns with the midwinter sunset, suggesting some form of pagan worship.
We arrived in the afternoon at Cranborne, skirting its elegant manor house, which began life as one of Henry VIII's hunting lodges. Wandering around the village, we chatted to a few locals over their garden fences. The main talking point was the impending celebrations for the Queen's 90th birthday. Each village we passed through was planning a carol service or a tea party on the vicarage lawn.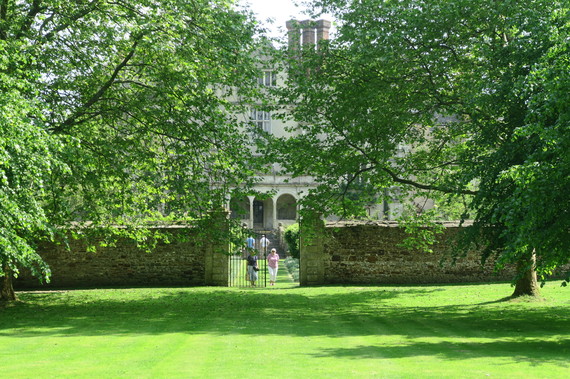 We sank a few pints of Badger First Call at our next stop, the Inn at Cranborne, which was mentioned in the Doomsday Book in 1086 as a single-storey tavern with a dirt floor. It has significantly raised its game since then -- after a long soak in a roll top bath tub, I dined on a cheese soufflé made with Old Winchester Cheddar and venison cooked in chocolate.
The next day's circular walk took us along ancient droving paths and through the village of Gussage All Saints where signs outside the houses said "Homemade jams and chutney" (there was an honesty box for payment), and "Honey for sale -- knock on the back door". We knocked, bought and chatted with the owners, who told us how the villagers had pooled financial resources to save the local pub, The Drovers Inn. It is due to re-open to its new shareholders this summer.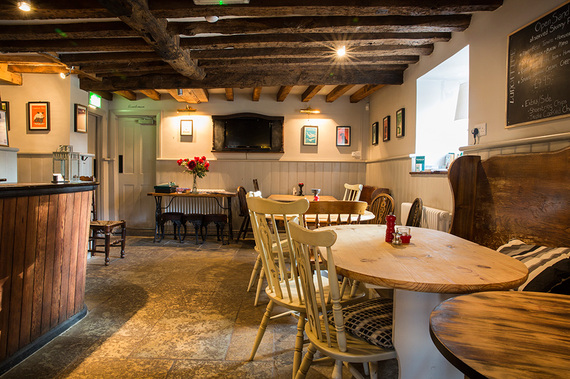 Just outside the village at a place called Knowlton is a ruined 12th-Century church that -- unusually -- stands at the centre of a Neolithic ritual henge earthwork. It's an eerie windswept spot, with sweeping views in every direction, and tells a fascinating story of how the Normans chose to build a Christian church on a place of ancient pagan worship. On the perimeter of the henge is a cluster of mature yew trees where local people have tied brightly-coloured ribbons and keepsakes to the branches, with tearful messages to deceased friends and family. Maybe some pagan beliefs have yet to die out.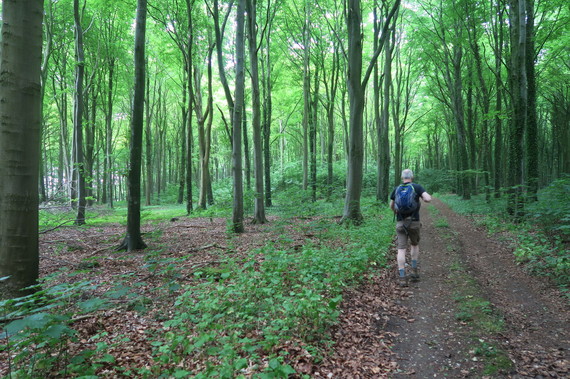 You could strike out alone on these walks, but it's not easy and you'll struggle to find the trails in any books. A local company, Alison Howell's Foot Trails, offers a range of self-guided walks with Ordnance Survey maps, trail notes and taxis to transfer your luggage between inns. A four-night trip starts at £495 per person including accommodation and breakfast, based on two sharing.
To get to Cranborne Chase, you could drive from London or take a train (1hr 40 mins) to Salisbury from London Waterloo. Another option is to fly to the south coast: Farnham is just 30 minutes by road from Bournemouth Airport, or 50 minutes from Southampton Airport.
* Mark Hodson is Editor of 101 Holidays. Photograph of pub interior courtesy of the Inn at Cranborne. All other photographs by the author.